In this regular series, we're speaking to various players in the private equity and venture capital spaces—including startups, firms and noteworthy dealmakers—to see what daily life looks like for them.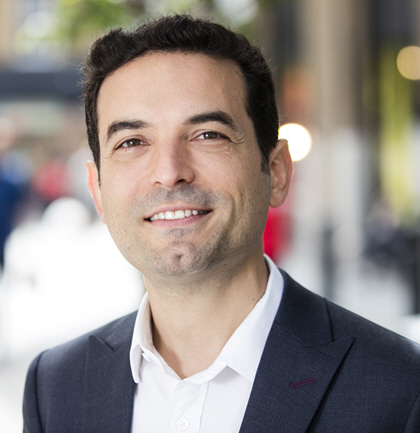 This week, we talked to Eyal Malinger (pictured), investment director at venture capital firm Beringea.
What does a typical day look like for you?
A lot of my work revolves around finding needles in haystacks. There are hundreds of thousands of companies out there, and we're looking for those who are looking to raise money right now and raising the right amount, as well as those who are in line with our investment thesis.
The confluence is difficult, so my day revolves around meeting a lot of people and trying to find these companies, and a lot of the day will also involve working internally on deals we have found. On average I meet one VC a week, four to five businesses a week, and in the evening probably about two to four nights a week, I'll be out at various events and functions trying to find new deals and making sure that we're out there and that people know about us.
Additionally, I sit on seven boards, so I spend a lot of time with our portfolio companies working on areas which are a priority for them, which could include topics like marketing and brand awareness, or thinking about new areas of growth for them.
What led you to your current role?
I've always been passionate about tech, and I think that I knew that I wanted to work in VC since I was 17. I even chose my undergrad based on a discussion with a VC who said that I needed to get an MBA. I studied computer science, I worked as an engineer so that I could improve my tech knowledge, [and] I also worked for McKinsey. … It took me a bit longer to get into VC, but it has always been a long-term passion.
What is the most challenging part of your job?
It's quite a rollercoaster as a job; as a VC we will see one hundred companies for every one deal that we close. The journey to get there is never straightforward, so one of the most challenging parts of the job is the emotional journey of being resilient [and] saying, "Well, I'm going to have to work on so many deals and so many are going to fall through, some on the last day before closing, but that's the way it is."
What is the most rewarding part of your job?
Working with entrepreneurs. We both go through a journey and the most rewarding part is when it's going well. Going to a board meeting where great news is delivered, seeing the entrepreneurs we invested in a year ago growing their businesses is really satisfying. It's not necessarily about the monetary success because if that's all you're focusing on, you're not going to enjoy the day-to-day.
What is the most important part of your job?
Making the call, invest or not invest. VCs are bad at saying no, for the sake of staying in the game, but founders need clarity, and it's better to tell them early on that they're not what we're looking for than to string them along. Making that call is hard because there's always FOMO (fear of missing out), but it has to be done.
What advice would you give those in the VC industry?
A lot of people really want to work in VC, and for a good reason—it's a very satisfying profession. To make it, you need a demonstrable passion for VC, and that's hard to fake. Also, learn what happened in 1999 to 2001; history repeats itself consistently.
Outside of work, what are your interests?
Music is one of my passions. I create a lot of music; I play guitar and other instruments. … I also used to be in a funk band! Aside from that, I'm quite an avid cook and photographer.
How easy is it to balance your professional and personal lives?
I meditate every day, which I find helps. It's always hard to find the time, but I recommend it. I try to have dinner at home as many times a week as I can; even if I then work from 9 pm to 12 am, at least I get to spend some time with my family.
I find that my personal life also shapes my professional life in some ways, as if you do something you love, it's not work. For example, I'm very passionate about photography, and we recently invested in
MPB.com
, a marketplace for photography equipment. Knowing the market inside out helped me make that decision.
If you were stranded on a desert island, what would you take with you?
I would bring my Maschine, which is a device I use to make music, because I think that I would go crazy if I had to listen to the same album over and over again. I would bring the Encyclopaedia Britannica, so I could learn everything. I'm not sure that there is a film that I would watch every day, but if I had to choose, probably "The Lord of the Rings" trilogy.
Read more at: 
https://pitchbook.com/news/articles/a-day-in-the-life-of-a-vc-investor